Inhouse Pharmacy Supports Local Healthcare Workers During Crises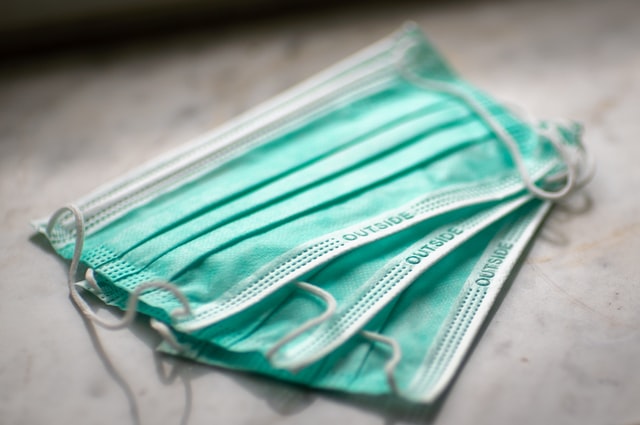 Just as the Pacific Islands were locking down to weather the coronavirus pandemic and hopefully keep cases from skyrocketing as other countries have, mother nature dealt a devastating blow with Cyclone Harold. The cyclone swept across the islands, leaving 80-90% of the population in Vanuatu with damaged homes or without electricity and running water. The combined crisis of the cyclone and the pandemic has left Vanuatu in a vulnerable position as they try to recover. Luckily, local help is offering a hand, as the Daily Post of Vanuatu reports.
Pacific Health Ltd. Contributes Masks
As seen in the Daily Post of Vanuatu, Pacific Health Ltd., parent company of Inhouse Pharmacy, has donated 2,500 face masks to ProMedical Ambulance Service. The masks are worth VT650,000 and are a generous contribution that will certainly be helpful in the fight to contain any instances of the coronavirus from spreading. Half of the masks are KN95 grade protective masks, which are used when healthcare workers are in direct contact with people who are confirmed to have the COVID-19 virus.
These masks follow strict healthcare standards that make them appropriate for use in hospitals to protect healthcare workers from catching or spreading illness. The other half of the face masks are a clinical grade that is more appropriate and comfortable for people to wear during everyday situations like grocery shopping.
Protecting Frontline Workers
The Daily Post of Vanuatu reported Anthea Jones, National Manager of ProMedical, as saying, "ProMedical is very grateful for this generous donation from Pacific Health Ltd. which will help keep our frontline workers safe, while providing emergency ambulance services to the people of Vanuatu."
As an ambulance service, ProMedical's healthcare employees put themselves at risk everyday by being the first to respond on scene when emergencies happen around the island. They are the people who have hands-on contact with the sick and injured, as they fight to save their lives and transport them to local hospitals. During the COVID-19 pandemic, it has been more important than ever for these healthcare workers to take precautions and protect themselves and others by wearing face masks and practicing excellent hygiene.
Face Masks in Short Supply
We can see instances of face masks in short supply in areas across the globe. New York City in the United States is a prime example of a coronavirus hotspot that desperately needed supplies and equipment to combat the spread of the virus. Near the end of March, we saw the UN donate 250,000 face masks for healthcare workers on the frontline in this metropolis. Individuals have taken it upon themselves to hand-sew cloth face masks for those in need, and we have seen many larger brands pivot to offer packs of cloth masks, as well.
Pacific Health Ltd. is proud to be able to make a local contribution in Vanuatu that helps protect those who are taking on the most risk during this pandemic.
As the Daily Post of Vanuatu reported, Napuse Tosso, manager at Pacific Health Ltd. stated, "We are really pleased to be able to support the frontline workers and help keep them safe, should COVID-19 breakout in Vanuatu." Pacific Health Ltd. has always been committed to making healthcare products accessible to those who need them. Customers of Inhouse Pharmacy can find affordable solutions to their healthcare needs with convenient shipping straight to their homes. Contact Inhouse Pharmacy for more information on how to order your prescriptions online.