What to Know About Ordering Prescriptions Online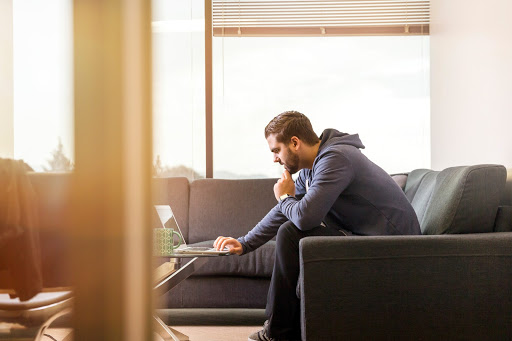 Ordering a prescription online may raise some eyebrows, but for those with long term medication regimens, affordable prescriptions are essential to managing health conditions. 
At Inhouse Pharmacy, we understand the uncertainty and work to improve your peace of mind. That's why we've made buying medicine online trusted, convenient, and most importantly, safe. Whether your general practitioner is too busy or you simply can't get to a pharmacy, we've put together an authoritative guide on what to know when you order your prescription online with us.
It Starts with Our Medications
We source our medications directly from our manufacturers and reputable pharmaceutical wholesalers. What you see is what you get when you purchase from us; we don't substitute medications without asking you first, so you always know what to expect. Our medications are completely authentic, so you can purchase from us with confidence.
When you're ready to order a prescription online, you can compare our enlargeable photos with the packaging you're used to, so you can ensure you're getting the right medicine. We do not repackage our products unless the medicine is sold in blister strips, and we'll notify you of this clearly.
Additionally, should the packaging differ slightly, this is usually due to where in the world the medicine was manufactured. For example, a UK-based pill may come in blister packs, but the US may distribute the same pill in bottle form. If this is the case, when buying medicine online from Inhouse Pharmacy, you can again refer to the enlargeable photos to confirm that you're purchasing the correct medication before you buy.
Registered Pharmacists are On Call
If you have a question about a medication or about ordering a prescription online, our registered pharmacists are here to help. All of our operations and products are monitored by professional pharmacists, so you can be sure you're receiving the most accurate knowledge—and best customer service—possible.
Whether you prefer a phone call with a live person or an email you can answer at your convenience, simply select your preferred time zone and contact us during our business hours. We're delighted to answer any questions you may have about how to safely buy your medicine online. We're available seven days a week for customer service phone and email support.
Purchasing Your Prescription with Inhouse Pharmacy
Trusting us with your medicinal needs is our great honor. Once you've consulted your physician or pharmacist, done your research, and decided you would like to order your prescription online with us, the process couldn't be easier.
You can either find your needed medication via the categories at the top of our website, or by searching for it directly. Once you add the prescription to your cart, our checkout process walks you through step-by-step, with easy-to-follow instructions.
From the comfort of your own home, before you know it, your order is complete and on its way to you!
We pride ourselves on our shipping policies. Most of our orders ship within 24 hours, and all of them come with a delivery guarantee. If your order gets lost in transit, it will be replaced. When buying medicine online, there's no better assurance around.

Creating an Account vs. Purchasing Anonymously
At Inhouse Pharmacy, we respect your privacy. When you check out, you have the option to do so anonymously or to create an account. Should you decide to check out anonymously, the next time you order your prescription online with us, none of your information, like your name and address, will have been saved, and you'll need to enter it again.
On the other hand, creating an account with us is very simple. At the end of the checkout process, simply create a password, and that's it. Your name and address will be saved for future purchases, as long as you use the same email and password. The only thing you'll have to re-enter is your credit card information, as we don't store that.
Creating an account also means the next time you check out, you simply add your desired medications and proceed as usual. You can also see your order history and shipping status for each order.
Trust Inhouse Pharmacy with Your Prescriptions
If you're looking for quality and authentic medications, prompt customer service from registered pharmacists, and an easy-to-use purchasing process, you can't find a better place to buy your medicine online than Inhouse Pharmacy.
Search our website for your medication or contact us today to discover how we can best fulfill your online prescription order needs.